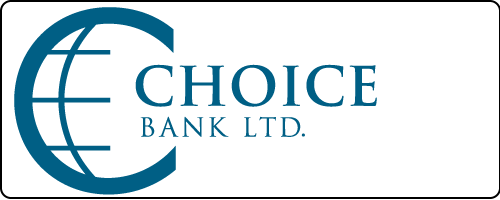 In the wake of a banking crisis, it's the depositors who suffer the most. None more so than in the case of the collapse of Choice Bank in Belize. However, one law firm is helping to make a difference.
Choice Bank Liquidity Crisis
In April 2018, Choice Bank was going through a major liquidity crisis causing it to severely limit withdrawals from the bank. This, of course, came as a complete surprise to bank's depositors who up until then had been lead to believe that the bank's liquidity and other measures of its financial health were better than required by law and the Belize Central Bank. Surprise turned to shock when, a few months later, the bank informed its depositors that they would not be able to make any withdrawals from their accounts.
Choice tried to soften the blow by informing its depositors that they would be able to make immediate withdrawals of up to $25,000 (US) from their individual accounts. Furthermore, it was announced that in July Choice Bank depositors would be allowed to withdraw an additional $25,000 to $75,000 (US). Ultimately, the bank promised that by the end of August 2018, depositors would be able to withdraw up to $100,000 (US).
Unfortunately, none of those rosy predictions materialized and ultimately the government ended up revoking the bank's license and appointing a liquidator to wind up the affairs of the bank. These events took place before the clients were able to withdraw any cash. This turned out to be the beginning of a battle between the clients of Choice Bank and the Liquidator appointed by the Belize Government.
In the meantime, the owners of Choice Bank filed a claim alleging that the revocation of Choice's banking license was completely unwarranted, and claiming damages for the wrongful revocation. This evolved into a court battle between the Government of Belize and Central Bank of Belize on one side, and the owners of the bank on the other.
Basically, the Central Bank claimed that it revoked Choice's license because Choice could not or would not provide a plan that indicated their willingness or ability to resolve the situation. The Central Bank sent a team of examiners to conduct an unannounced inspection at Choice Bank, in order to acquire information that the Bank refused to provide.
Furthermore, in another twist of events, the Central Bank of Belize replaced the Bank's previous liquidator, Henry Hazel, with an accountant, Cedric Flowers. According to Choice Bank owners, these actions were far from justified and proved to have significantly damaged the reputation of this one highly acclaimed establishment.
Choice Bank's depositors seek legal assistance
Because of the unending legal struggles between Choice Bank and the Central Bank of Belize, the claims of Choice's depositors were being ignored. Finally, a large group of them decided to take matters into their own hands and retained one of the leading law establishments in Belize ㅡ Glenn D. Godfrey & Co. LLP. From its beginning as Sosa & Godfrey in 1979, Glenn D. Godfrey & Co. LLP has become one of Belize's most prominent law firms. It is difficult to open a newspaper in Belize without seeing mention of this law firm in one of its articles.
After strenuous efforts by Glenn D. Godfrey & Co. LLP, the firm was able to secure a measure of justice for the depositors of Choice Bank. The law firm filed a claim against the Central Bank of Belize, and the Liquidator of Choice Bank. This prompted the Liquidator into taking immediate action. In the end, an incredible 95% of these claims were recognized in full by the Liquidator.
The Conclusion
There's no doubt about the fact that an event such as this one has devastating effects on all parties involved. The legal experts at Glenn D. Godfrey & Co. LLP might mitigate some of these losses.
Say Hello To Your Lawyer
Our law firm was founded in 1979 by Glenn D. Godfrey, a former Attorney General, Minister of Tourism and Environment and Member of the Belize National Assembly, who has more than thirty years of experience in the legal, political and international business community in Belize. We represent some of the largest domestic and global corporations doing business in and from within Belize.
CONTACT US:
Glenn is advising many of the depositors of Atlantic International Bank. We welcome you to contact us for a free consultation if your bank account has been frozen and you would like to recover your money. Send us an email using the form below, and we will reply within 24-hrs.