Immanuel P.O. Williams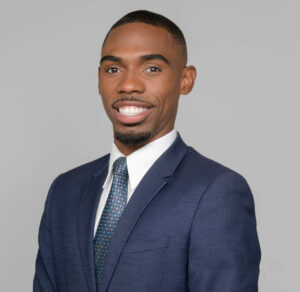 Associate
Immanuel P.O. Williams is a dedicated attorney at Glenn D. Godfrey & Co LLP. He has a
strong commitment to providing exceptional legal services and with a passion for Civil and
Commercial Litigation, while maintaining a wide practice area.
Immanuel received his Bachelor of Laws Degree from the University of the West Indies, Mona
Campus in 2019 and his Legal Education Certificate from the Norman Manley Law School in
2021. Immanuel is admitted to practice as an Attorney-at-Law in both Belize and the island of
Jamaica.
Prior to joining the firm in 2023, Immanuel worked as an Associate with the firm Charles E.
Piper & Associates and subsequently with Myers, Fletcher & Gordon.
Immanuel prides himself in taking a result driven and practical approach to meeting the needs of
clients.
Experience:
Associate Attorney, Glenn D Godfrey & Co. LLP (Present)
Associate Attorney, Myers, Fletcher & Gordon (2023)
Associate Attorney, Charles E. Piper & Associates (2021-2023)
Practice Areas:
Civil Litigation
Personal Injury
Commercial Law
Contract Law
Conveyancing & Real Estate
Family Law
Estates and Succession
Employment Law
Immigration Law
Tort Law
Associations:
Bar Association of Belize
Bar Association of Jamaica