Purchasing real estate anywhere in the world can be a complicated process. If you are a foreign individual acquiring real estate in Belize, it is prudent to have an experienced Belize real estate lawyer to guide you through the process and protect your interests. As the leading law firm in Belize, Glenn. D. Godfrey & Co. LLP is well placed to help you safely buy real estate in Belize.
Our firm provides comprehensive legal services in all matters concerning real estate law. Our team of attorneys and support staff has amassed decades of experience and expertise in real estate transactions both large and small including, but not limited to – leasing, mortgaging, purchasing, and selling of property. This encompasses land for residential, commercial or industrial purposes. The firm also provides legal counsel and advice on obtaining subdivision approval, strata (condominium) titles and all other matters relating to land development and housing schemes.
We assist our clients with all aspects of the real estate transfer, including the provision of a detailed and comprehensive title search necessary to determine good title. Our office is well versed with all forms of land title present in Belize, including Deeds of Conveyance, Transfer Certificates of Title, and Land Certificates.
Our Belize real estate lawyers provide a comprehensive range of services for those buying or selling real estate:
Real Estate Purchases
It is essential for any person wishing to safely acquire property in Belize to obtain legal representation. Much too often, a foreign buyer finds out, after the fact, that their property is subject to a mortgage, lien, outstanding taxes or simply does not belong to the supposed seller. Retain an experienced reputable Belize real estate lawyer to prevent this.
Strata (Condominium) Titles
The Strata Titles Registration Act, Chapter 196, Laws of Belize allows for issuing titles to condos. Under this Act, a purchaser acquires title to their unit and also automatically becomes a member of the Homeowner's Corporation. The Homeowner's Corporation, by law, is granted ownership of the common areas within the strata plan and is vested with undertaking the upkeep and maintenance of it. Our Belize real estate law specialists also advise real estate developers seeking strata plan registration. A strata plan must be prepared in the proper manners and must consist of the required floor plan and the elevation drawings. The proper preparation of the purchase agreements, bylaws, and rental management agreements are also crucial.
Escrow Services
Escrow services are becoming a vital component of real estate transactions. The concept of escrow is for an impartial party to act as custodian of the real estate purchase monies pending closing on terms stipulated by the seller and buyer. The escrowed funds are deposited to a ring-fenced segregated trust account (usually with a Belize lawyer as custodian) and as such are protected against any eventuality. US currency escrow services are also available.
Leases
Our Belize real estate attorneys have extensive experience with landlord and tenant relationships, including preparation of residential, commercial and strata lease agreements. The Landlord and Tenant Act, Chapter 189, Laws of Belize, states that any leases granted for a time period of over three years should be written as a deed. The Registered Land Act, Chapter 194, Laws of Belize provide that any lease exceeding a two-year period should be in the prescribed format and formally registered. In the interest of certainty and for the protection of both the landlord and tenant, that a written lease be prepared for all tenancies of any duration. We also represent landlords or tenants in any legal proceedings in the Supreme Court.
Say Hello To Your Lawyer
Our law firm was founded in 1979 by Glenn D. Godfrey, a former Attorney General, Minister of Tourism and Environment and Member of the Belize National Assembly, who has more than thirty years of experience in the legal, political and international business community in Belize. We represent some of the largest domestic and global corporations doing business in and from within Belize.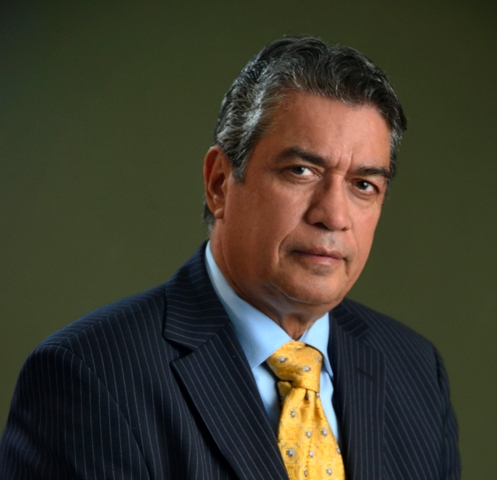 CONTACT US:
Glenn is advising many of the depositors of Atlantic International Bank. We welcome you to contact us for a free consultation if your bank account has been frozen and you would like to recover your money. Send us an email using the form below, and we will reply within 24-hrs.